How Can a Part-Time Maid Make Your Life Easier in Dubai?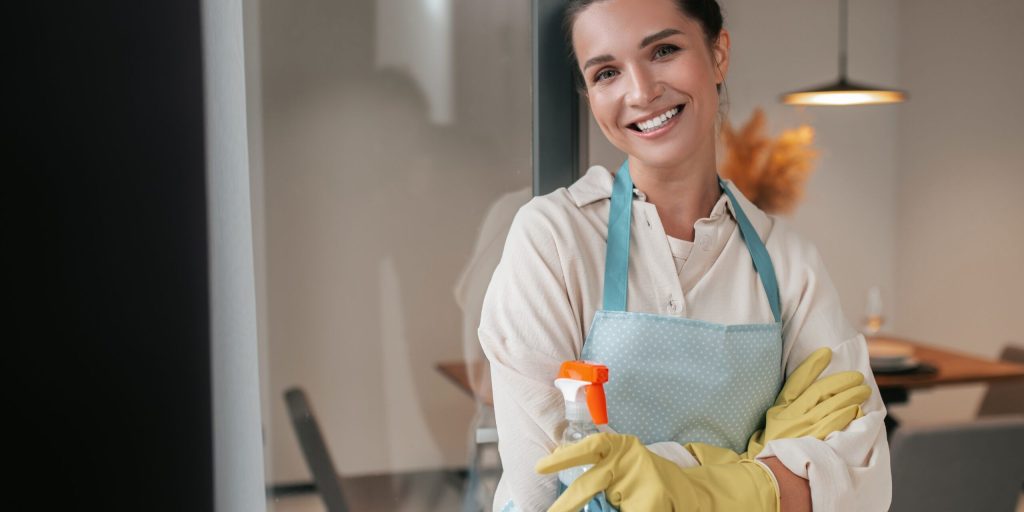 Keeping your house clean and organized in Dubai can be difficult without the help of part-time maids. It is practically impossible to do everything on your own when you have too many work commitments. In such situations, you can hire part-time cleaning professionals who can handle all the routine house jobs for you. From babysitting, and cooking, to laundry & ironing, and regular cleaning, these skilled maids can manage it all.
They are trained to multi-task and are available at a time that is most convenient to you. With access to the best part-time maids in Dubai, you don't have to stress over things like dirty laundry, folding, cleaning bathrooms, or vacuuming.
Advantages of Hiring Part-Time Cleaning Professionals
If your schedule does not allow you to keep a full-time house helper, hire a part-time one to assist you in your daily house chores. By letting professionals handle all the tedious work, you can have the peace of mind you deserve. 
Here are some benefits of hiring a part-time maid that you cannot overlook.
Professional Cleaning
If you do not know how to clean your grimy and greasy stove or are worried about the laundry pile lying around, the part-time maid can handle it all for you. These highly skilled individuals with their vast knowledge and experience can help in solving all your cleaning, cooking, and laundry requirements. When you hire them, rest assured you are going to get 
top-notch service due to the extensive training they receive.
More Time to Relax
Sometimes, the thought of having to fold the laundry can haunt you at the end of a long day. House chores take up a lot of time and effort. If you plan to enjoy the weekend after a tiring week but do not know what to do about the dishes that have been piling up in the sink, you can book a part-time maid. With all the pending housework being handled by professionals, you get more hours to spend doing what you love.
Affordable
Hiring a full-time maid can be costly. If it does not suit your pocket, do not worry. Instead, go for a part-time maid whenever you need one. They are more affordable as you pay for the type of work and service hours.
For example, if your bathroom needs a thorough cleaning, you can hire a part-time cleaner who can come only for this job. This way, you only pay for the service you need. It is much cheaper than hiring full-time or live-in house help, as you also have to provide them with living space and other amenities.
A Cleaner House
When was the last time you scrubbed the guest bathroom or waxed the dining room floor? Sometimes, it gets difficult to keep up with the housework along with kids, and/or a full-time job, and other times you just do not feel like doing any of it. In such situations, you can hire a part-time maid weekly, monthly, or whenever it suits you and can keep your house clean and organized at all times.
If you have small kids, then all the more reason to maintain cleanliness as dirty surfaces pose many health risks such as asthma, skin infections, and rashes. Also, with kids in the house, there may be spills and stains that need professional cleaning. Hiring a part-time house cleaner can be a great solution to having a clean house.
Convenience
One of the best reasons to hire a part-time worker is the fact that you can book them for a time that is most convenient for you. Besides cleaning, these part-time maids can help you with multiple chores around the house, depending on your contract. They are flexible and can adjust to the specific requirements as well as the schedule of the client.
Conclusion
If you are looking for an extra helping hand that can help you around the house, you can hire part-time cleaning professionals. These experts assist with all small and big house chores such as cleaning, laundry, cooking, or even babysitting.
It can be difficult to find highly trained house help in Dubai. To connect with trusted, reliable, and licensed part-time cleaners in Dubai, visit HelloCleaner. They are available six days a week.